We stock a very large range of new, used, re-manufactured and restored parts, panels, badges and accessories including N.O.S. items. Our aim is to provide the best available part that we can find at all times. We can even provide complete or partial 186S and X2 setups.
Even those little bits that other wreckers don't bother with are available through us ! Why bother ?
Because we're primarily here for HD and HR !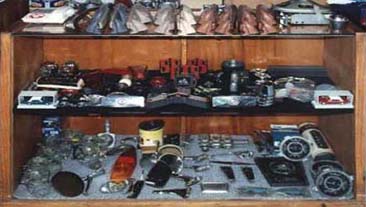 With our large turn-over of wrecked vehicles there's a good
chance we've got that last piece for your project... call today,
or send in our form with your wish-list and we can call you
when the parts become available !